Last Updated on May 17, 2023
A water powered sump pump is a cost-effective and low-maintenance solution When heavy rainfall threatens to flood your home, or the power goes out.
Unlike other pumps that rely on external electricity sources for operation, water-powered systems are always ready to go, providing reliable backup protection in case of emergency.
The best water powered sump pumps offer high flow rates, are made of durable materials, and automatically self activate when needed for reliable, cost-effective operation. With a quality water powered sump pump around, you can rest assured that your home is safe even during heavy rains and power outages.
A Water powered sump pump can be found in many sizes and with different features. Here we will review the top 5 water powered sump pumps and factors to consider when selecting a model.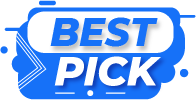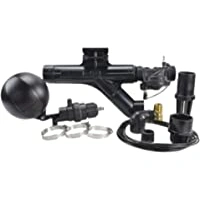 Star Water Powered Sump Pump
Lightweight and Powerful Water Powered Sump Pump
● Style: Submersible, Sump Pump
● Max Flow Rate: 1200 Gallons Per Hour
● Material: Polypropylene
● Weight: 5.45 pounds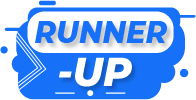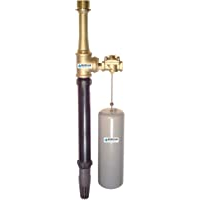 B BURCAM QUALITY PUMPS SINCE 1978 Emergency Backup Sump Pumps
Powerful but Heavy Water Powered Sump Pump
● Style: Sump Pump
● Max Flow Rate: 1200 GPH
● Material: Brass
● Weight: 9.48 pounds
Top 5 Reviews on The Best Water Powered Sump Pumps
When the heavy rains come and your primary sump pump fails to operate, having a backup water powered sump pump is a lifesaver. These pumps are usually cheaper than other pumps and require very low maintenance. Explore our top 5 picks of water-powered pumps to determine which is right for you.
1. Star Water Powered Sump Pump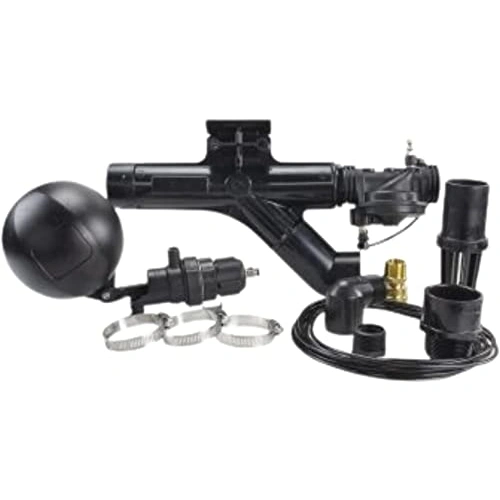 Whether you're dealing with a power outage or just looking for an alternative to electricity or battery-powered sump pumps, the Star sump pump is here to help. With its ability to self-activate during emergencies, this innovative water-powered backup sump pump system provides reliable protection against water damage.
1. Self-Activation During Emergencies
Star Water Powered Sump Pump is designed to activate automatically during emergencies. It has an advanced water detection system that monitors the sump area and activates the pump once a certain level is reached.
This lets you have peace of mind knowing your home is protected from flooding or water damage, even when you're not around.
2. Pumps up to 1200 GPH
The pedestal sump pump can divert up to 2 gallons of city water for every gallon used and pump up to 20 GPM or 1200 GPH . This ensures ample pumping performance even during storms and during times of power outages when other pumps may not be able to perform their job.
3. Easy to Maintain and Use
Thanks to its variable level float switch that turns the pump on and off as needed, this powered backup sump pump requires minimal user maintenance and input for operation. The system is also lightweight at 5.45 pounds, making installation faster and simpler than ever before.
Its clog resistant design keeps debris from accumulating in the filter, while its non-corrosive construction prevents rust or damage over time. Plus, its intuitive interface makes it easy for those with little plumbing experience to install and operate easily.
4. Durability You Can Count On
The Star pump comes with an incredibly durable construction made from plastic material that's designed to last for years without any signs of wear or tear, even in extreme weather conditions. This makes it one of the most reliable options available today that won't let you down when you need it most.
5. Flexible Installation Options
Depending on your needs, the Star water-powered pump can be mounted horizontally or vertically. It is also compatible with most primary sump pumps installed, making protecting against floods and water damage easier.
Positive Points:
Self-activates during emergencies
Uses water only when needed
Can be mounted vertically or horizontally
Compatible with most sump pumps
Pumps up to 20 GPM
Prevents water damage and flooding
Easy to maintain and use
Lightweight at 5.45 pounds
Negative Points:
Needs at least 18" Wide x 22" deep sump basin
Requires one flow to work
---
2. B BURCAM QUALITY PUMPS SINCE 1978 Emergency Backup Sump Pumps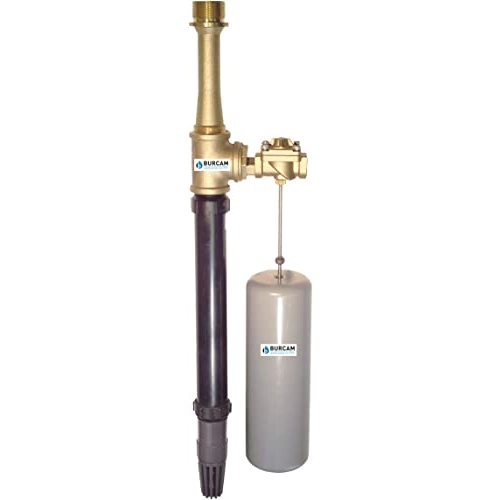 With heavy-duty brass construction and the ability to move up to 1,200 gallons per hour, these pumps provide reliable protection in case of power or pump failure. Featuring an automatic control valve and simple installation with no maintenance required, BURRACAM's products offer peace of mind and convenience.
1: Durable Brass Construction
BURRACAM's emergency backup sump pumps are made with high quality materials for strength and durability. The heavy brass construction ensures that the product is strong enough to withstand heavy use without needing repairs or replacements.
The internal check valve of B BURCAM QUALITY PUMPS SINCE 1978 Emergency Backup Sump Pumps works to keep the water clean and free from contaminants or sediment buildup.
2: Easy Installation & No Maintenance Required
Installing BURRACAM's emergency backup sump pumps is easy with basic mechanical skills and following directions provided by the manufacturer. Once installed, there is no need for regular maintenance or servicing.
It operates entirely on municipal water pressure with no required batteries or electricity. This allows for worry-free operation in case of a power outage or pump failure.
3: High Pumping Performance Ratings
The BURRACAM emergency backup sump pump is rated for use at 20-80 PSI water pressure and can move up to 1200 GPH (gallons per hour). This allows it to easily handle all normal demands, even during periods of increased usage.
It makes it an ideal choice for homeowners looking for added security against flooding during extreme weather events such as storms and hurricanes.
4: Peace of Mind Protection
A BURRACAM emergency backup sump pump provides peace of mind and protection against power outages or pump failures. You can trust this product to kick into action when you need it most.
It starts when your basement stays dry, even during unexpected instances where your primary pump fails or power is lost due to severe weather conditions. It also ensures that safety hazards such as mold growth are kept at bay due to its reliable operation.
Positive Facts:
Operates without battery or electricity
Easy installation with no maintenance
Automatic control valve system
Heavy-duty brass construction
Can move water up to 1200 GPH
20-80 PSI water pressure
Negative Facts:
Relies on municipal water supply
Limited maximum lift of 15 feet
---
---
3. Basepump RB750 Water Powered Sump Pump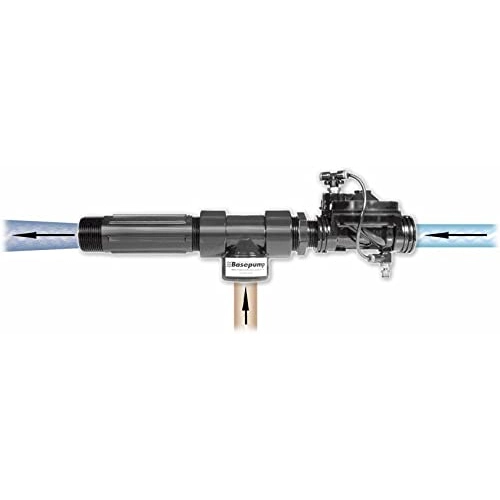 Enjoy the security of a Basepump Sump Pump in your basement with no battery needed. This highly efficient and low-maintenance solution operates quietly, ensuring that flooding will never be an issue.
1. High-Efficiency Water Pumping
The Basepump RB750 can pump 15 gallons per minute with an efficiency rating of 7 GPM water consumption. It can handle up to 90 PSI from the home's cold water line, providing quick and reliable water pumping.
2. High-water Alarm Features
Its magnetic float switch and silence button provides added security by alerting you when there are high water levels in the sump pit. The closed system of this sump pump ensures that it needs very little maintenance once installed properly.
3. Durable Design with Low Maintenance
This water-powered pump is made of polypropylene material which makes it durable and long lasting. Unlike electric pumps, this water-powered sump pump requires little maintenance.
Basepump rb750 water powered sump pump provides homeowners with peace of mind regarding their basement's sump pit protection. There's no need to deal with battery recharging or replacement, as it'll continuously use whatever cold water pressure is available in your home's piping system.
4: Low Noise Level
It also features an integrated high-water alarm system which will alert you if/when water levels become too high. This feature allows you to take action promptly before damage occurs due to flooding or other issues related to rising waters levels in your home or business environment.
Positive Points:
High-water alarm for added security
Magnetic float switch
Runs quietly with a water hammer
Pumps 15 gallons per minute
No deal with battery replacement
Negative Points:
Time-consuming Installation in finished basements
May only empty the sump pit halfway in certain situations
---
4. Guardian Water Powered Back-up Sump Pump 747h20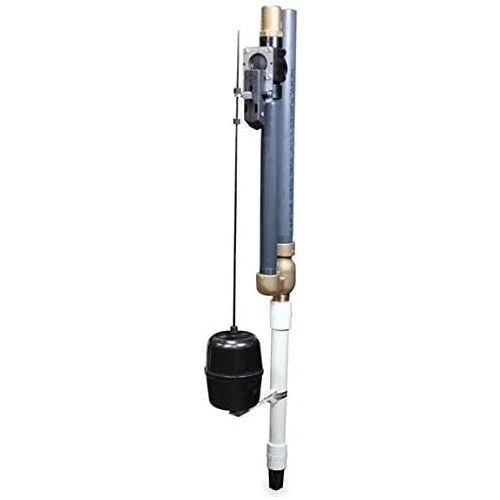 Protect your basement and property with the Guardian water powered back-up sump pump 747h20. This state-of-the-art device combines maximum performance, reliability, and corrosion resistance to deliver optimal defense against floods.
1: The Patented Activation Valve
The Guardian water powered back-up sump pump 747h20 features a patented activation valve that allows intermittent and continuous use whenever necessary. This valve also enables ON/OFF control to ensure the pump works efficiently and effectively with minimal energy consumption.
2: Corrosion-Resistant Materials
This water powered backup sump pump comes with corrosion-resistant Brass & PVC materials for added durability and longevity. This ensures the device can withstand harsh weather conditions without corrosion or damage due to rusting or wear and tear.
It has an integrated single check valve to protect against reverse water flow, which can cause damage to your home's plumbing system.
3: Suitable for Dewatering
It's suitable for dewatering flooded basements or crawl spaces due to its high-performance capabilities. Its minimum pressure requirement is 29 PSI, while its maximum pressure requirement is 90 PSI meaning it can handle even large amounts of water without issue.
Furthermore, its minimum water temperature requirement is 32°F, so it will remain efficient even during cold winters when temperatures drop significantly below freezing levels.
4: McDonald Hydro Drive
The Guardian water powered backup sump pump 747h20 has the powerful McDonald Hydro Drive motor. It provides optimized performance without wasting energy or resources.
It also has a discharge size of 1 ¼" PVC Sch 80 (IPS) and an inlet size of 3/4″ FNPT. So you can easily connect it to your existing plumbing system with minimal effort.
Positive Points:
Activation Valve for precise control
Designed for both intermittent or continuous use
Made with corrosion-resistant materials
Suitable for dewatering
Supplied with single check valve
---
5. Liberty Pumps SJ10 Water Powered Sump Pump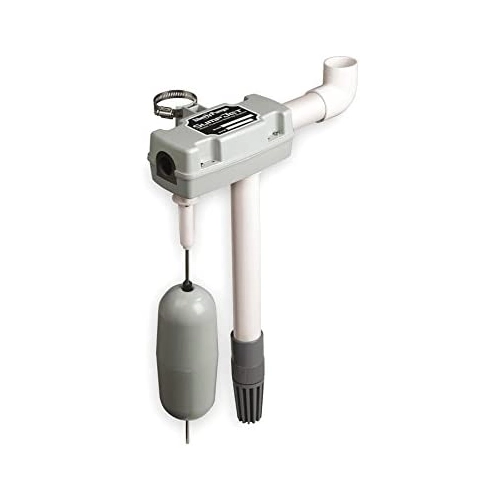 The Liberty Pumps protect your home's basement from flooding. These innovative sump pumps operate using water pressure, eliminating the need for electricity or battery backup solutions.
With their durable construction, high discharge capacity, and easy installation, these pumps are ideal for anyone looking for an effective and dependable sump pump solution.
1: Environmentally Friendly & Energy Efficient
The Liberty Pumps SJ10 is an eco-friendly and energy efficient solution for any home needing protection from flooding. By not relying on electricity or batteries, this pump reduces energy costs and environmental impact. Its lightweight and compact design makes installing it easier than traditional bulky pumps.
2: High Discharge Capacity & Easy Installation
It offers a remarkable 1-1/2″ discharge capacity which allows it to handle large volumes of water in emergency situations. This feature paired with its easy installation, makes it a great choice for protecting your basement without wasting time with complicated setup procedures.
3: Water Pressure Operated & Automatic Activation
This water powered sump pump operates directly off city supplied water pressure. It means no need to worry about power loss or battery dying out during a storm.
The automatic activation feature ensures that the sump pump will kick in as soon as the water level rises beyond a certain point. So there is no danger of flooding even if you are away from home when disaster strikes.
4: Durable Construction & Reliable Performance
The Liberty Pumps Sj10 Water Powered Sump Pump is built with durable construction for reliability and long-term use. Its lightweight design makes it easy to install and maintain without compromising effectiveness.
Its strong construction allows the system to handle high inlet supply pressures while still pumping out large amounts of water efficiently and quickly. It ensures your basement remains dry even during storms or heavy rains.
The pump has a 3/4″ NPT water inlet connection for effective performance and must be within the 20-100 PSI range.
Positive:
Good backup for a primary sump pump
Serves as an alarm
Easy to install and maintain
Can handle high inlet supply pressure
Lightweight and compact design
Automatically turns on
Negative:
Magnetic float switch requires maintenance
Doesn't pump as fast as the old 12v backup
---
Comparison Chart of the Water Powered Backup Sump Pumps:
| | | | |
| --- | --- | --- | --- |
| Product Name | Style | Special Features | Weight |
| Star Water Powered Sump Pump | Submersible,Sump Pump | 1200 GPH | 5.45 pounds |
| B BURCAM Emergency Backup Sump Pumps | Sump Pump | 1200 GPH | 9.48 pounds |
| Liberty Sump Pump | Sump Pump | Up to 100 PSI | 0.03 Pounds |
| Basepump Sump Pump | Sump Pump | 900 GPH | 6 Pounds |
| Guardian Sump Pump | Sump Pump | Max 90 PSI | 11.0 LBS |
Factors to Consider When Buying the Best Water Powered Sump Pump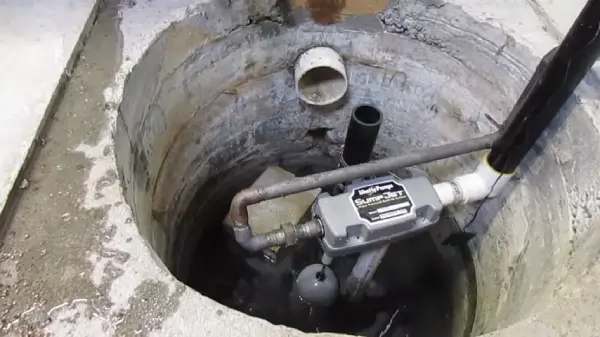 There are certain features to consider to ensure that you are selecting the most dependable and efficient water powered sump pump. From strong construction materials for durability to flow rate options, make sure that your purchase meets all these essential criteria.
1: Flow Rate:
The flow rate is one of the most important features when looking at a water-powered sump pump. A high flow rate means the pump can quickly remove large amounts of water to reduce the risk of water damage in your basement or home.
Look for pumps with a minimum flow rate of 10 gallons per minute (GPM) for optimal performance.
When looking for a water powered sump pump with a specific flow rate it's important to pay close attention to its energy efficiency rating. Look for pumps with an energy star rating for added savings on electricity usage.
2: Pump Material:
When selecting a water powered sump pump, it's important to pay attention to the type of construction material. Strong materials are essential in order to ensure a long-lasting and reliable sump pump.
Brass and plastic are two strong materials commonly used in construction because they resist corrosion, are lightweight, and provide durability over time. These materials also make it easy to install the pump in a sump pit without causing too much strain on the foundation or surrounding walls.
All these materials offer great performance but can vary in terms of price, so make sure you select something within your budget with all other factors taken into consideration as well.
3: Maximum Pressure:
The maximum pressure rating will help determine its power and what kind of tasks it can complete without breaking down under strain or getting damaged over time because of overuse. Higher pressure ratings usually come paired with higher price tags.
60 pounds per square inch (psi) or more allows the pump to move large amounts of water over longer distances through larger pipes. This is especially important if you have larger basements or greater flooding risks due to their location relative to nearby bodies of water.
So make sure you get something within your budget but still provide reliability and long-term performance value. Check that the PSI rating matches any other system requirements you have pre-existing in order to ensure compatibility between them both.
4: Pump Weight: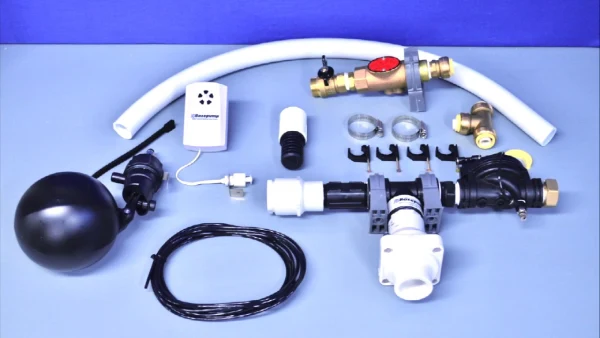 It's important to take into account how much weight your chosen sump pump will put on your basement floor or foundation walls over time by being too heavy or bulky. Look for lighter models that are usually between 5 and 10 pounds and compact enough to fit easily into standard sized pits without taking up too much space or putting extra strain on them.
Heavier models may take longer installation times or additional assistance during setup. In contrast, lighter models may require less effort when installing them in tight spaces such as basements or tight crawl spaces where access may be limited.
5: Water Consumption:
One of the most important considerations for a water or battery backup sump pump system is its water consumption rate. A high efficiency model should have a low rate at which it consumes water, allowing you to use less of your precious resource.
For optimal water consumption, the best water powered sump pump should consume only 1-2 gallons of water per gallon removed from the sump basin. This ensures efficient operation with minimal waste of energy.
These pumps should also feature adjustable flow rates to adjust to different water levels in the basin for optimal performance. Variable speed motors allow for better power control and storage capacity and provide smoother operation on start/stop cycles.
6: Automatically Self Activates:
The best water powered backup sump pump should feature built-in float switches that activate the pump when the water level rises above a certain point. This eliminates the need for manual activation, increasing reliability and eliminating human error from causing potential issues with the system.
Choose the models equipped with sensors that can detect changes in moisture levels to trigger the motor without tinkering required on your part. A sump pump with efficient motors and features like an adjustable shutoff time can help conserve water and lower bills.
This method ensures your basement remains dry no matter what happens outside, as you don't need to worry about manually activating or deactivating it yourself.
7: Alarm Options:
In order to keep your home safe from potential flooding due to a malfunctioning pump, it is important to equip your unit with alarm options such as audible or visual alarms. These alarms can alert you of high water levels, pump failures, or even power outages which can quickly cause a flooded basement if not addressed immediately.
8: Installation:
The installation process of a sump pump should be straightforward and require minimal maintenance over time once installed properly. These systems typically require only basic tools and hardware components such as fittings, clamps, hoses, etc., and access to a dedicated power source (e.g., a GFCI outlet).
It should not require special tools or skills so that homeowners can easily install it. Read all instructions thoroughly before attempting any DIY installation projects, so you know exactly what needs to be done in order to ensure the proper operation of your new system.
Some models may require professional installation depending on their complexity and configuration. A quality sump pump should also have multiple mounting options such as horizontally in rafters or vertically in a sump basin, depending on your needs and the space available for installation.
Are Water Powered Sump Pumps Reliable?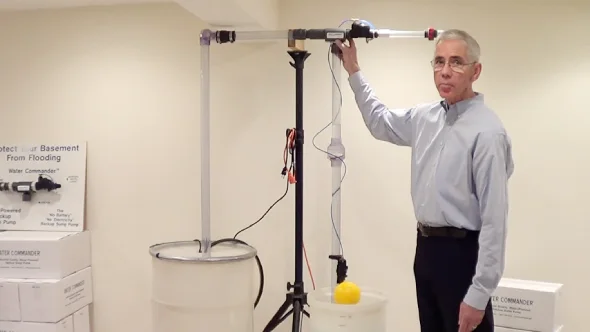 Water-powered sump pumps can be reliable backups for areas with sufficient municipal water pressure. They don't require electricity, but reliability may depend on water availability in an emergency situation and the quality of the water supply itself.
It is important to ensure proper installation and maintenance in order to maximize the lifespan of the battery backup sump pumps.
How Long Do Water-Powered Sump Pumps Last?
With regular maintenance, a water-powered sump pump can last around ten years or more. On average, water-powered sump pumps have a lifespan of 5 to 15 years when properly maintained. This is longer than an electric sump pump and will depend on usage, quality, and maintenance practices over time.
How Does a Water Powered Sump Pump Backup Work?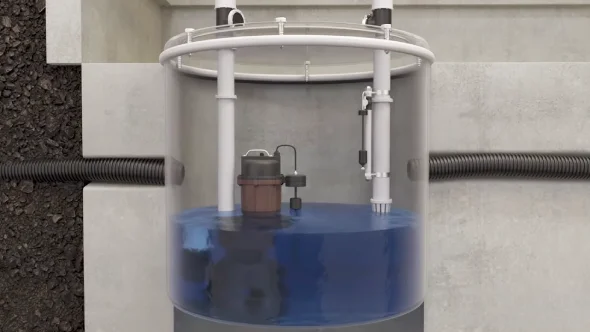 A water-powered sump pump backup system is a device that uses the existing pressure of the municipal water supply for sump pumps. When the float switch activates, it will draw water from the municipal supply and discharge it outside.
This type of pump runs on water pressure alone and does not require electricity, providing a reliable backup in case of power outages.
How Much Does It Cost to Install a Water Powered Backup Sump Pump?
The installation cost of a water-powered sump pump can range from $120 to $450, depending on the complexity of the project. Labor costs are typically between $45 to $200 per hour, which adds up to an additional 2-4 hours of work time depending on the size and scope of your project.
Are Water Powered Sump Pumps Illegal?
While generally not illegal, water powered sump pumps may be prohibited in some jurisdictions due to the potential strain they can put on public water supplies. It is important to research local building codes or consult with municipal authorities to see if using a water powered sump pump is legal in your area.
Depending on where you live, there may be restrictions or regulations about the type of water powered pump you can use and how it must be installed.
Would A Plumber Install a Water Powered Sump Pump?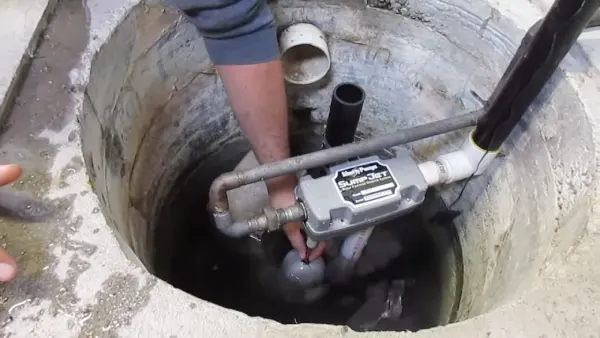 A licensed plumber can help determine if a water powered sump pump would work best for your home and ensure that it is properly installed by local regulations and codes. As with any plumbing installation, seek advice from an experienced professional before beginning any project to ensure it is done safely and correctly.
The plumber will be able to provide insight into the best solution for your specific area as well as any additional considerations or requirements that may need to be taken into account when installing the pump.
Protect Your Home from Flooding with a Reliable Water Powered Sump Pump
Water powered sump pumps have emerged as a dependable and economical solution to safeguard residences from water infiltration and minimize the threat of flooding. These environmentally friendly devices boast automatic activation, impressive flow rates, and robust construction.
Investing in a quality water powered sump pump can deliver immense peace of mind, safeguarding your home from damaging floods. To make the wisest purchasing decision possible, it is essential to carefully consider its features and seek out feedback from other owners.
Star offers an unbeatable water powered sump pump solution designed to keep your plumbing system running strong. With its high flow rates and durable construction, it can withstand extreme use so that you can count on long-lasting performance, reliably quick responses, and cost-effective solutions all around.