Last Updated on July 16, 2023
Zoeller and Wayne offer two reliable and efficient sump pumps to keep your basement, crawlspace, or garage dry during times of heavy rain, high water levels, or even flooding. They save your property from water damage and costly repairs.
Both are reputable and renowned companies in the industry, so which one should you install? While Zoeller pumps offer unmatched durability and reliability, Wayne pumps excel in terms of higher horsepower and flow rate capacities.
Apart from these features, bear in mind other factors such as spherical solids, backup and alarm options, price, applications, and warranty when choosing between Zoeller and Wayne sump pumps.
The choice between these two brands should be made considering your property's specific needs and budget constraints. Here, we will compare their performance, helping you decide which brand to choose.
Zoeller vs Wayne Sump Pump: Common Differences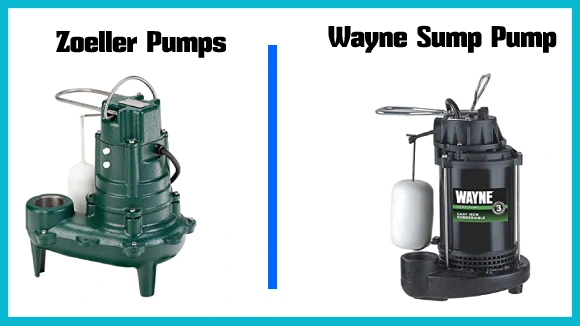 When deciding on a sump pump, it is important to consider the features and benefits of different brands. Wayne and Zoeller are two popular sump pump manufacturers with many options for homeowners.
1. Pump Power and Flow Rate:
Wayne pumps offer more horsepower than Zoeller pumps, with higher flow rates of up to 4,600 gallons per hour at zero head. On the other hand, Zoeller can move 2,580 gallons per hour at 5' of the head but does not provide a zero head measurement. This means that if you need a high hp sump pump with a higher flow rate at zero head, then Wayne is the better choice.
2. Pump Construction and Durability:
A Zoeller pump is made from cast iron which is corrosion-resistant and coated with a powder epoxy finish making it more resistant to wear and tear. They come with a stainless steel guard and handle, which protect the inner motor and increase its durability and external vertical float switches for added dependability.
On the other hand, Wayne pumps may have plastic internals that are more prone to leaks. Its bodies are also prone to leaks due to inferior construction materials used in manufacturing them.
3. Spherical Solids:
Regarding spherical solids, Zoeller has the upper hand over Wayne. Zoeller can handle passing spherical solids up to 1/2 inch in diameter, whereas Wayne can only pass solids up to 1/4 inch in diameter. Zoeller is better for dumping debris-filled water due to its superior design that does not easily clog up as the screens on Wayne's models do.
4. Backup and Alarm Options:
In terms of battery backup options and alarm systems, only Zoeller offers these two features. They allow homeowners peace of mind during wet seasons or heavy rainstorms.
Their models come with an alarm system that alerts homeowners if they need to check their primary pump or if something is malfunctioning with their system.
Wayne does not have any backup pumps or alarms available with their models. It may make them less attractive for those who live in areas prone to floods or those who want more security regarding their home's plumbing infrastructure.
5. Price of Sump Pump:
Price-wise, Zoeller is typically 30%-40% more expensive than Wayne models and costs anywhere from $200-$1000, depending on what type and size you choose.
Meanwhile, a Wayne pedestal pump usually ranges from $100-$600, depending on the type and size you purchase. So they would be preferred by those looking for a more cost-effective solution for their needs.
6. Applications:
Wayne has a wide variety of pumps available, ranging from smaller horsepower pumps to larger industrial models. They offer both submersible and backup models, all of which come with advanced technology, including corrosion-resistant motors and automatic shut-off systems.
The company also provides power cords and check valves as standard equipment on all their pumps.
Zoeller also offers an extensive range of pumps, with both submersible and surface-mounted options available. They offer a greater selection of backup sump pumps than Wayne and more powerful motors that can handle larger volumes of water quickly and efficiently.
Their products come with advanced features such as temperature sensors, integrated circuit breakers, non-clogging seals, and built-in alarms for added security.
7. Warranty :
Both Wayne and Zoeller provide warranties for their products. However, Zoeller's warranty is more comprehensive than Wayne's offering. Zoeller's residential products typically have a limited lifetime motor warranty covering material or workmanship defects.
Zoeller offers additional protection against corrosion or failure due to other conditions, such as flooding or freezing temperatures while this type of coverage may not be included in Wayne's warranty offerings.
Which Sump Pump is Better: Zoeller or Wayne?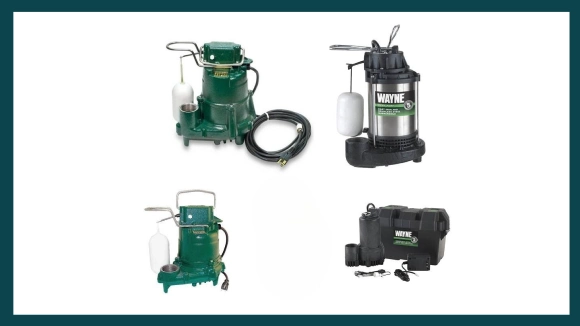 When it comes to submersible sump pump selection, several factors need to be taken into consideration. The two most popular brands of sump pumps on the market today are Zoeller and Wayne.
Each of these brands has its own advantages and disadvantages. But your best sump pump will depend on your needs, budget, and preferences.
Zoeller sump pumps are known for their superior durability, passing big spherical solids, and alarm options, and warranty coverage. Wayne sump pumps offer an impressive power and flow rate and a more affordable price point.
When deciding between these two brands, weighing each model's pros and cons before making a final decision is essential.
Generally, those looking for superior durability should opt for Zoeller, while those looking for affordability should consider Wayne. Both companies offer quality products that provide reliable performance in home or commercial applications.
What are The Main 4 Key Factors for an Ideal Zoeller Sump Pump?
Our comprehensive review of the Zoeller Sump Pump dives deep into every essential aspect to ensure you get exactly what your plumbing system needs. Our review of the best Zoeller sump pump includes four essential elements: motor power, construction materials, overload protection switch, and alarm.
The most important factor when considering a sump pump is its motor power. The more powerful the motor, the better it will handle large amounts of water and draining tasks. A Zoeller sump pump with a 1/2 horsepower will provide plenty of power to do the job quickly and efficiently.
Choosing a model with an overload protection switch will help protect your motor from burnout due to high water levels or debris entering the unit. Look for models that feature corrosion-resistant stainless steel housing and sturdy algae-proof plastic components.
You must also consider any home alarm options on your Zoeller sump pump. This feature can provide peace of mind for homeowners who want assurance that their basement remains dry during heavy rainfall or flooding.
Are Wayne pumps made in the USA?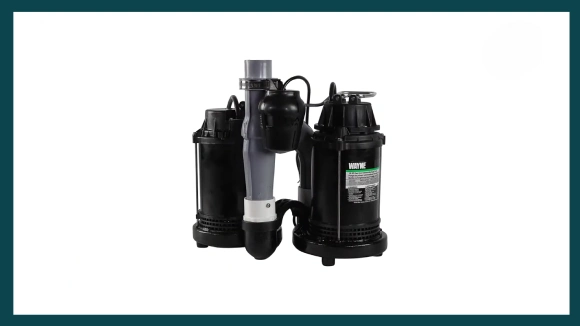 Wayne pumps are assembled in Harrison, Ohio, which is located just south of Cincinnati. They have been manufacturing pumps since 1871 and have earned a reputation as one of the US's most dependable and trusted manufacturers of sump and sewage pumps.
All Wayne pumps feature a stainless steel shaft, a thermoplastic impeller, and an epoxy-coated cast iron body that combine to provide superior performance and longevity.
Who Makes Wayne Well Pumps?
The Scott Fetzer Company manufactures Wayne Well Pumps. The company was founded in 1914 by Carl F. Scott. It remains a family-owned business today, with its headquarters based in Cleveland, Ohio.
It specializes in providing top-quality water well products, including a deep well jet pump system, pedestal sump pump, sump/sewage products and residential pressure tank systems for customers across the country.
How Long Do Wayne Sump Pumps Last?
Wayne sump pumps are built to last for up to 1 million pumping cycles during rapid cycle test conditions. This ensures that your pump will be reliable during frequent or severe flooding events where it needs to work reliably for long periods of time without needing maintenance or repair.
Each pump features an airtight seal between the motor and housing. It can stand up to continuous exposure to moisture when submerged underwater or exposed to high-humidity areas with no damage or wear and tear over time.
What is the Life Expectancy of a Zoeller Sump Pump?
Zoeller brand sump pumps typically last between 7-10 years. It depends on use conditions such as frequency of use and environmental factors such as temperature extremes or exposure to corrosive elements like salt water or chemicals.
The company produces high-quality products that are designed specifically for different residential purposes. So you can be sure you're getting the right product for your home's needs when you purchase from them.
Is Wayne a Good Pump?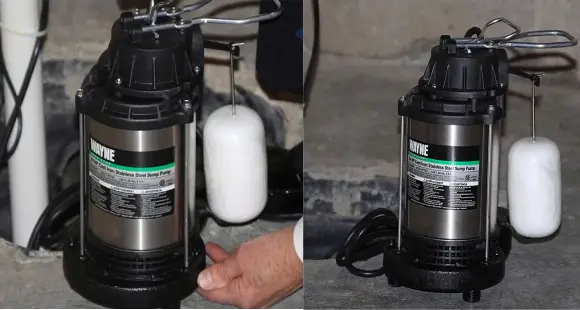 Wayne pumps are highly regarded as one of the top brands for sump pump switches due to their unparalleled quality, construction, and durability. Its submersible sump pump has high-performance capabilities even under extreme conditions like rapid cycling during flooding events or corrosive environments.
People who've purchased them often rave about filling all their needs at competitive prices, making them "well worth the money."
Discover the Ideal Sump Pump for Your Home
Zoeller and Wayne's brands offer great features and benefits tailored to different needs when deciding on sump pumps. Wayne may be better if you require more horsepower and a high flow rate. Meanwhile, Zoeller pumps offer superior durability and dependability.
Before deciding, it is crucial to consider other key points such as spherical solids handling capability, home security alarm options, applications, price, and warranty. Ultimately, the choice comes down to your specific requirements and the features that best align with your needs.