Last Updated on June 12, 2023
Are you considering installing a tankless water heater? If you're looking into it, you probably know that pressure relief valves are essential. But why do tankless water heaters need a pressure relief valve? In a nutshell, these valves act as protection against sudden spikes in pressure.
These valves are designed to keep your system running safely and efficiently while protecting against hazardous situations. Suddenly, increased hot water pressure can blow your tankless water heater and even put your family at risk. So, don't let your family suffer from hot water problems.
Having the correct pressure relief valve for your tankless water heater is key. But how big should it be, where's the best fit, and what happens if you don't give your unit this safety feature? Dive deeper to discover what could happen when there's no PRV in a tankless water heater.
Why Does a Tankless Water Heater Need a Pressure Relief Valve?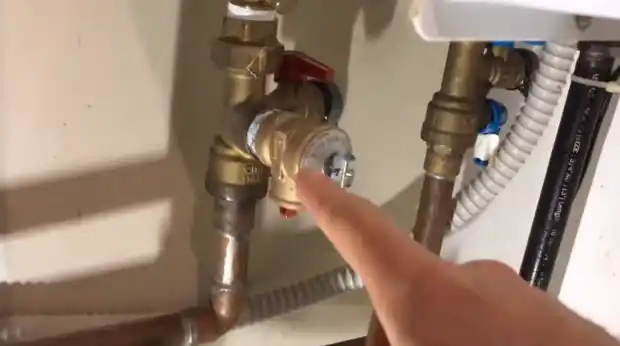 Pressure relief valves are a must-have necessary with any type of water heater (including electric tankless water heaters) because they keep them safe and efficient. It helps to avoid any hazardous issues and makes using a tankless heater easier.
Here's why you need a pressure relief drain valve on your tankless water heater:
1. Relieves Excess Hot Water Pressure
A temperature pressure relief valve is a safety feature on any type of water heater, particularly tankless water heaters, as it helps to protect against excess hot water pressure. This is especially true for tankless units because they do not have an internal storage capacity like other hot water systems.
Without a pressure relief valve, there is no way to release built-up pressure, so it can become dangerously high, leading to leaks or even more serious problems. The pressure relief valve acts as an emergency release mechanism by opening when the internal temperature and/or pressure reaches predetermined levels.
2. Protect Tankless Water Heater Components
Apart from relieving excessive hot water pressure, a pressure relief valve protects tankless water heater components from overload damage. A system becomes overloaded when too much hot liquid is present at once, which puts too much strain on the internal parts and can cause premature failure.
A properly functioning pressure relief valve will open at predetermined limits to release some steam or liquid before it can cause damage by overloading the system. This helps keep all components running smoothly for years with minimal maintenance required from users.
3. Operate the Water Heater Safely & Effectively
This vital safety feature of a tankless water heater is designed to limit the amount of pressure inside the water heater. It helps to prevent the tank from over-pressurizing, which can lead to dangerous situations such as bursting, leaking, or even fires.
Also, it helps ensure that the tank does not reach excessively high temperatures, which could cause scalding or other injuries. All tankless water heater systems must have a working pressure relief valve installed to operate safely and effectively.
4. Reduce Noise Due To Sudden Spikes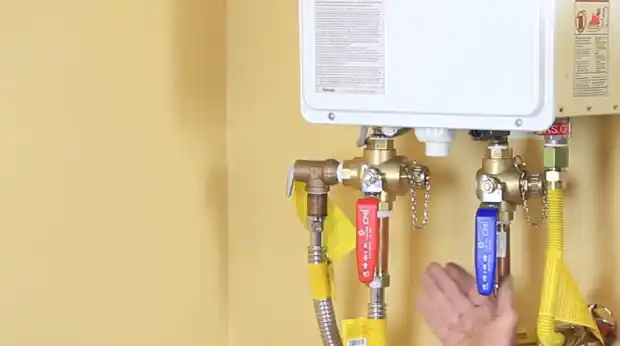 A PRV keeps your tankless unit from overheating or overpressurizing and keeps your heating system from making a loud noise if there's a sudden spike in temperature or pressure.
In the absence of this safety measure, rapid changes in these two factors can cause loud banging noises because of sudden shifts in force, which can be quite loud and annoying for anyone nearby. With a PRV, you won't have to put earplugs in every time you get hot water because it will reduce these uncomfortable sounds.
5. Saves Energy by Reducing Needed Hot Water
A Pressure Relief Valve (PRV) reduces energy consumption by regulating hot water demands more effectively than other methods. The PRV limits how much hot water is used at any given time.
When hot water demand increases beyond its preset level, it will open and release some pressurized water through an external drain pipe leading outside or away from home. This relieves some of the pressure from within the system, thereby reducing subsequent wastewater production and ultimately saving energy costs.
6. Protect Against Thermal Expansion
Thermal expansion happens when heated liquids try to expand but can't because there is nowhere else to go besides inside their container. This causes highly pressurized liquid buildups that damage tanks if left unchecked.
A Pressure Relief Valve (PRV) can act as a needed outlet for these expanding liquids allowing them somewhere else for them to escape instead. Thus preventing potential catastrophic failures from occurring due to excessive buildup within confined spaces that could otherwise be created by thermal expansion issues alone.
7. Protect Against Potential Catastrophic Failures
Tankless water heaters use Pressurized relief Valves (PRVs) that provide a safety measure if interior pressures exceed safe levels prematurely, otherwise known as "thermal runaway."
These valves serve as emergency outlets when temperatures get too high. Still, they let excess pressurized liquid escape before damaging plumbing systems, etc., so you don't have to pay expensive repair bills.
8. Prolong Tankless Water Heater Lifespan
A pressure relief valve is essential to prolong the lifespan of a tankless water heater. The pressure relief valve helps to protect the tankless water heater from overpressure and hot spots, which can occur when the temperature or water flow rises dramatically.
This valve is a safety measure that prevents the build-up of excessive pressure levels within the system and helps regulate temperatures to avoid any potential damage due to overheating.
Do All Tankless Water Heaters Have a Pressure Relief Valve?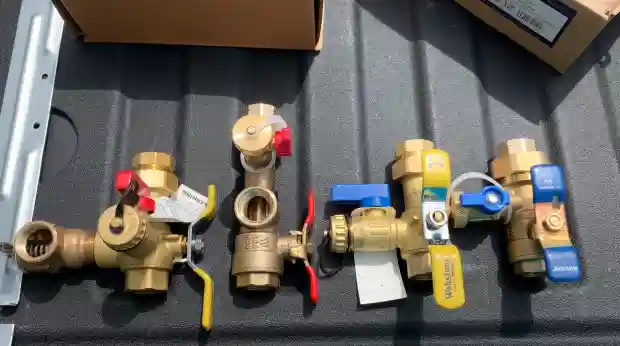 All tankless water heaters must have a pressure relief valve. The purpose of the pressure relief valve is to act as a safety measure should there be too much pressure in the heater. It is designed to release excess pressure before it can cause severe damage or risk to the system and any surrounding property.
This type of safety feature is necessary with any water-heating device, whether tankless or not, for safety reasons and to protect your home from potentially hazardous conditions.
What Happens If There is No Pressure Relief Valve on a Tankless Water Heater?
Having no pressure release valve on a tank-free water heater could lead to a dangerous situation called a runaway thermostat, where the heated water builds up pressure until it reaches dangerous levels and explodes.
If this were to happen, it could cause extensive damage to the heater itself and any nearby property or persons. This is why a pressure relief valve is key for your tankless water heater's safety and function.
Where Does the Pressure Relief Valve Go on a Tankless Water Heater?
The exact location where you fit your pressure relief valve will depend upon what brand and model of tankless water heater you own, so it's important that you refer to your owner's manual before attempting installation.
Generally speaking, most models require that you mount the pressure release valve near the heater itself for it to operate correctly and provide optimal protection against potential dangers associated with high-pressure buildup inside your system.
What Size is the Pressure Relief Valve for a Tankless Water Heater?
The size of your specific unit's Pressure Relief Valve (PRV) depends upon several factors, such as:
How quickly hot water needs to be released
How large the hottest flow rate needs to be
What temperature range you are looking for etc.
But usually, PRVs come in 2 ½ inch or 3-1/4-inch sizes for residential tanks or larger commercial versions that could require larger sizes, such as 4-inch PRVs.
At What PSI Do You Need a Pressure-Reducing Valve on a Tankless Water Heater?
The tankless water heater's pressure relief valve should be set at a minimum of 60 psi and a maximum of 80 psi. This is to ensure that the pressure within the water heater is kept at a safe level.
If the pressure rises above this amount, it could lead to potential damage to your system or even an explosion if extreme pressure builds up.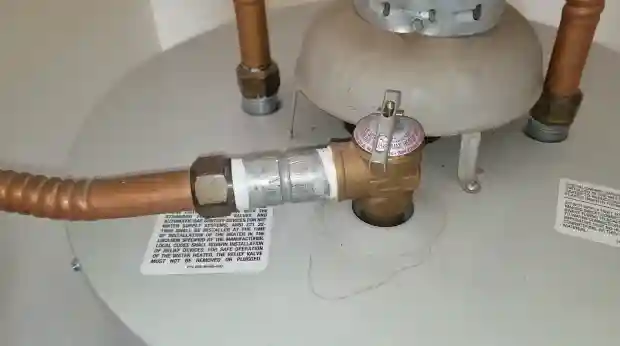 How Do You Release Pressure From a Tankless Water Heater?
Pressure from the tankless water heater can be released by gently lifting the valve up until the attached brass stem rises. This will trigger a release of built-up air and steam, which should reduce the overall pressure in the system, allowing it to cool down quickly and safely.
It is important to note that when releasing this pressure, you should not lift too high, as this may cause further damage to your tankless water heater.
Do I Need an Expansion Tank If I Have a Pressure Relief Valve?
An expansion tank is always highly recommended for any system with a pressure relief valve. It ensures adequate space for any additional volume resulting from increased temperatures or fluctuations in pressure.
The expansion tank stores extra fluids or air that might build up in the system. Doing this prevents your tankless water heater from being damaged or exploding.
Is a Tankless Water Heater Pressure Relief Valve the Same as a Pressure Regulator?
A tankless water heater stress relief valve is different from a pressure regulator. Pressure regulators reduce the high water pressure coming into a home or business.
In contrast, the pressure relief valve on a tankless water heater will open only when the water reaches an unsafe level to protect the system from over-pressurization.
The purpose of a pressure relief valve is to keep the water pressure at an appropriate level and relieve the excess buildup of high-pressure steam and hot water within the tank.
Can You Use PVC Pipe for a Pressure Relief Valve on a Tankless Water Heater?
PVC pipe should not be used as a discharge pipe for an overpressure valve on a water heater because it can become brittle and crack over time due to extreme temperatures associated with water heaters.
This can result in leaks or other problems with your system. Instead, it is recommended to use threaded iron piping, galvanized steel piping, copper piping, or CPVC piping for this connection.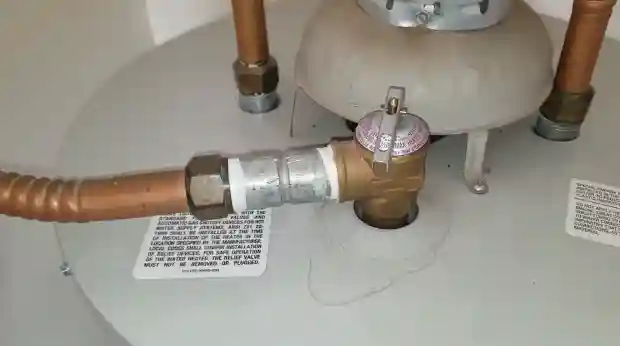 Why is My Tankless Water Heater Leaking From the Pressure Relief Valve?
A tankless water heater leaking from its relief valve might mean that the internal thermometer opened because the water got too hot. Or, there might be too much steam or hot water in the unit, which caused it to leak out through the relief valve as a safety measure.
It is also essential to inspect for other underlying issues, such as sediment buildup within the tank, which can cause blockages in pipes and lead to further problems if left unchecked.
Ensure Safety: Don't Overlook the Tankless Water Heaters Pressure Relief Valve
The pressure relief valve is fundamental to any tankless water heater and should not be overlooked. It is a safety measure against dangerous build-ups of pressure that could cause significant damage or harm.
Furthermore, pressure reducing valves also helps optimize the overall efficiency of your unit by managing the system's performance. By understanding why these valves are necessary for the proper operation of your system, you can be sure that your home is protected from potential overpressure issues.
With this information, you can feel confident that your new tankless water heater will perform properly and keep your family safe for years.